Campaigns and projects
2020
Moratorium on Gene Drive Organisms - WeMove members helped to finance an opinion poll which showed the majority of Europeans want to ban this specific technology until all risks are assessed and it can be considered safe and unharmful for the environment.
---
Europe, Support a Free Belarus - In response to the election fraud in Belarus, our community called for Alexander Lukashenko not to be recognized as President of Belarus and for the opposition leader, Svetlana Tikhanovskaya, to be recognized instead. We called to support democracy.
---
Global Solidarity with #BlackLivesMatter -  WeMove Europe's members, together with members of 20 other organisations across the world, sent a strong message of support to the Black Lives Matter (BLM) movement, during the outbreak of the protests in the US.
---
Romania – save Europe's last large virgin forests! -  We supported a petition started by EuroNatur Foundation (Germany) and Agent Green (Romania) on our YouMove platform, asking the Romanian government to consider the will of all the people who signed the petition and act for the protection of the paradise forests.
---
Act now: single-use plastics ban under threat -  We moved the EU to ban single use plastics in 2019. In 2020, we campaigned to stop companies from undoing our win, as they try to water down the guidelines on how to implement the plastics ban at a national level.
---
2019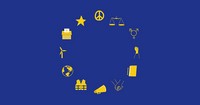 No to hate, yes to change - one Europe for all - Over 200,000 people rallied across Europe on the 19th of May 2019 in order to increase voter participation and making the movement for participation in the EU widely visible.
---
Act like it's an emergency! - In 2019, the "Act like it's an emergency!" campaign was launched by WeMove Europe gGmbH's partners in order to push for more drastic climate action by reducing the emissions goal that the EU aims for.
---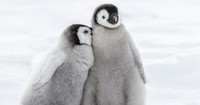 Antarctic Ocean Sanctuary - In collaboration with our partners, the campaign "Save baby Antarctic penguins from starvation!" was launched, with the aim of providing information to help our partners push the European Commission to take a stand to save wilderness habitats for penguins, whales and other species in Antarctica.
---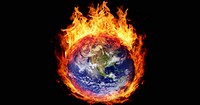 We need an EU climate leader - We launched a major campaign calling on the new European leaders to really tackle climate change and initiate a just transition for the planet and people.
---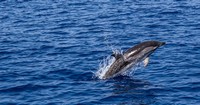 Save our seas - "Save our Seas" is a campaign that we have been a part of from 2017 to 2020. In alliance with our partners we have continuously called to end overfishing, and to declare that fish are not waste and should not be discarded.
---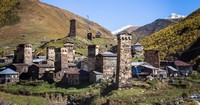 Stop Nenskra - WeMove Europe gGmbH worked in collaboration with CEE Bankwatch in July 2019, calling on the President of the European Investment Bank, and the President of the European Bank for Reconstruction and Development, to not sign the loan contract for the Nenskra hydropower project in Georgia.
---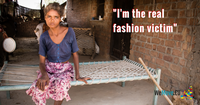 Fashion victims campaign - Viscose is often produced using dangerous chemicals that are being dumped in nature, and pose a health risk to textile workers and locals in the affected areas. WeMove Europe gGmbH and our partners have mobilized European citizens to demand the textile industry clean up their act.
---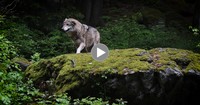 Save Kresna Gorge - In 2019, we created an evidence-based video on the effects that roadbuilding is having on the habitats of bears, eagles and tortoises in the Kresna Gorge in Bulgaria.
2018
Eurozone video 
WeMove Europe gGmbH created a video to explain what the Eurozone is. The aim of the Eurozone Video was essentially to improve citzens' knowledge on the Eurozone while also making reform suggestions known.
2017
Study on the agricultural consequences of the Bayer-Monsato Merger 
When Bayer and Monsanto made it public that their firms would merge, WeMove Europe gGmbH got in touch with University College London (UCL) to request a study about consequences.